Next program starting May 6th 2020
Online Groups
Responding to the current COVID-19 crisis we are still running Social Skills groups and have been working hard to modify these for the online world. Our groups will be running on a weekly basis for 4 weeks. Sessions will focus on working as a team, following the group plan, initiating conversations, engaging in conversations, staying on topic and tuning into emotions of self and others. All materials needed for the program will be delivered to your door with an extra surprise for parents/carers.  Children will be excited as they receive our packages.
April 6th, 7th and 8th – Junior Program
Social Spies Jnr/Snr

Social Spies Jnr – Our school holiday social skills program for children ages 5-8 years
Social Spies Snr – Our school holiday social skills program for children ages 9-12 years, these school holidays our Social Spies Snr has been replaced by our drama groups. 
PEERS® Online 2020 Register NOW.
PEERS® online starts May 13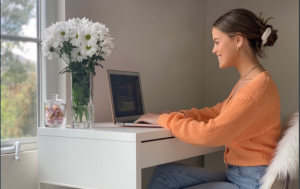 A 14 week evidence based social skills intervention program for secondary school students and their parents.
We are now certified telehealth providers of PEERS® and able to be able to deliver PEERS® online. Our first online PEERS® program will be starting May 13th and will take place every Wednesday. Teens 4-5:30pm and Parents from 5:30pm-7pm. Register for more information.
Starting April 20th, Week 2 Term 2. Mondays 430pm-630pm. Registrations now open. 
Secret Agent Society (SAS)

A 12 week group emotion regulation and social skills program for children ages 8-12 years old and their parents.