Frequently asked questions
Do I need a referral?
You do not need a referral to see one of our psychologists. However, if you do have a referral from a paediatrician, psychiatrist, or GP, you can claim a Medicare rebate. You may be eligible for 6-10 sessions per calendar year depending on your presenting concerns. If you are referred by a doctor, we will write back to the doctor after the initial consultation, 6th session and 10th session. You will need to return to the doctor for a re-referral after the 6th session. Rebates cannot be claimed for the 7th session without a re-referral. Rebates cannot be claimed if the child is not in attendance at the session.
Do I get a Medicare rebate?
See above. In most circumstances, and where eligible,  your psychologist can process the rebate for you through our practice management software which saves you time doing it yourself.
Can I get a Medicare rebate if my child is not present?
Unfortunately, you cannot claim a rebate for sessions where the child is not present. This is strictly against Medicare guidelines. Sessions attended without a child are privately funded and therefore out of pocket. Some private health funds may provide a rebate, in such cases it is best to check with your individual health fund.
You also cannot use your own Mental Health Care Plan when attending sessions without your child to discuss your child. Mental Health Care Plans can only be used to treat the person whose name the Mental Health Care Plan is under, for the mental health concern of the person named in the Mental Health Care Plan.
Do private health rebates apply?
Yes, some private health insurance companies will provide a rebate for psychological services. It is best to check with your service provider directly as this will vary depending on your level of cover. We do not process private insurance rebates onsite. However, we can either print or email you a copy of your paid invoice.
How do I pay?
Payment is required in full at the time of service. Credit card details are stored on our secure online system.
If your psychologist is attending a school visit, pre-payment is required. You can do this by calling our reception team who can take payments over the phone.
What information is required before attending our first appointment?
During initial contact, our friendly reception team will take down some useful information before sending an online intake form to your chosen email address.  Once you've completed and returned the intake form you will be placed on our waiting list and contacted when an appointment is available.
After booking your first appointment, you will receive an SMS with a link to a background information form. We ask that you complete this as early as possible prior to attending your first appointment. The information you provide will help your psychologist learn more about why you are coming and help them in providing a productive and welcoming first session.
How long is your waiting list?
From 2022 Solution Psychology no longer holds a waiting list for therapy clients, this decision means that when appointments are available they can be offered to clients who need them. 
If we cannot offer an appointment we will suggest options for alternative services and an approximate time with which we expect to be able to offer services again. 
In some cases we still offer a waitlist for assessment clients. 
Do I stay in the session with my child?
This will vary considerably depending on the age of the child and the presenting concerns. Your psychologist will explain the suitability of you being in the session with your child. Typically for older children, we will provide feedback to the parent where appropriate and with the consent of the child. Our aim is to have a collaborative approach and work together as a team. In most cases, the child will attend sessions independently without their parent, however this is very individual for each situation.
For assessments, children will attend the session on their own except in the case of very young children (e.g. under 3 years). Your psychologist will explain this when they meet you.
What is the process for an Autism Assessment?
A diagnosis of an Autism Spectrum Disorder (ASD) requires a team of professionals, all experienced in ASD assessment and diagnosis, to agree on the diagnosis. Therefore, children must be seen by a paediatrician or a Child and Adolescent Psychiatrist, a psychologist and a speech pathologist or occupational therapist. Those professionals then consult together before an outcome is reached. Usually after all the assessments are complete, the child is seen by their paediatrician.
At Solution Psychology, we use only GOLD standard tools in the diagnosis of Autism. The assessment is between 4-5 sessions and includes a comprehensive written report which includes our formulation and treatment plan. These are discussed in detail at our feedback session.
Our assessments are tailored to the needs of the child. Your psychologist will discuss which assessments are suitable for your child during session 1. Our comprehensive ASD assessment includes a combination of the following gold standard assessments:
Autism Diagnostic Interview – Revised (ADI-R): 1 hour Parent Interview typically takes place in session 1.
Autism Diagnostic Observation Schedule (ADOS-2): 1 hour Child Observation / Play session (with child only or parent and child depending on the age of the child).
Cognitive Assessment (WISC-V, WPPSI-III): Child only assessment, usually 1 hour depending on age and language development of child. Sometimes two sessions are needed to complete the cognitive assessment.
External setting observation (child care, kinder, school).
Comprehensive feedback session at the conclusion of the assessment (includes 2 copies of our full report).
In order to be eligible for a Medicare rebate for Autism Assessments, a referral is needed from a paediatrician. Your Paediatrician makes a referral under the Helping Children with Autism Package (HWCA). GP referrals are not applicable. This referral entitles the child rebates for 4 assessment sessions. If you are undertaking Autism Assessments with another professional (e.g. Speech Pathologist, Occupational Therapist), you may not have access to the full 4 sessions with a psychologist alone (i.e. the 4 sessions are spread across the speech pathologist AND psychologist).
Your paediatrician will need to have seen you at least twice before they can make a referral for an assessment under HWCA.
Rebates are only available for sessions where the child is present. 
Our receptionist can answer any further questions you have about autism assessments.
What is telehealth?
The Australian Government is improving mental health support for people who live in rural and regional Australia by investing in Better Access services via video conferencing.
A telehealth service is a psychological therapy service that is delivered via video conference where both a visual and audio link has been established between a patient and their treating allied health professional. Telehealth services can be delivered by psychologists, social workers and occupational therapists that are registered with Medicare.
Eligible patients are required to have a Mental Health Treatment Plan and be located in a rural and remote area, namely, Modified Monash Model areas 4-7. To find out if you are located in an eligible area, please visit the MMM locator, select the 'MMM classification' and enter the location.
Can I still access online sessions if I do not live in a rural or remote area?
Yes, absolutely, especially during COVID-19 where rebates are currently available. Your psychologist will let you know when you are due for a re-referral from your referring doctor.
 You can use NDIS self-managed funds. For private health insurance rebates for online sessions check with your provider.
Are you registered with NDIS?
No, however we see many self-managed clients. Self-managed NDIS clients are treated as private paying clients, we issue invoices and clients claim privately. 
We do not accept referrals for plan or agency managed NDIS clients. 
Do you charge cancellation fees?
We're proud to run on time so you can plan your day effectively.
If you need to reschedule an appointment you must provide us with at least 48 hours' notice to avoid a fee.
If you miss an appointment without notice the full fee will apply.
We understand that sometimes life gets in the way of scheduled appointment times, and we do take extenuating circumstances into consideration.
> Missed appointment: Full Appointment Fee Payable.
> Late notice change of appointment: Full Appointment Fee Payable
> Medicare Rebates and Health fund benefits do not apply to these fees
Help us NEVER charge a missed appointment fee. All you need to do is give us 48 hours notice and let us know. That way we stay on time and you avoid late fees.
You'll receive an SMS reminder 3 days before your appointment. Can't make it? Simply call 99887760.
A full copy of our fees & rebate policy and our late notice policy is emailed with our intake pack upon booking.
COVID-19 Face to Face Session Update
Updated 9th March 2022 
Our priority has always been to support the physical health and safety of our clients and our team, while balancing this with the emotional , financial, legal and physical strains.
We are excited to announce that from the 15th March 2022 you will be able to attend your appointment face to face, if this is your preference, Of course telehealth sessions are still available and encouraged. 
What does this mean for your appointments?
FACE TO FACE PREFERENCE:
If your preference is for face to face appointments: Proof of vaccination will be required prior to attending your appointment. If you have not completed our vaccination status update via our intake form, you can show proof of vaccination status in one of the following ways
COVID-19 digital certificate via the Service Victoria app
COVID-19 digital certificate saved to a smartphone wallet
Printed copy of COVID-19 digital certificate
Printed copy of immunisation history statement
Eligible proof of vaccination exemption.
How to share this information with us:
1) email us on admin@solutionpsychology.com.au
2) upload to your secure halaxy patient portal (contact us on the above email address if you do not already have access)
3) show on arrival
TELEHEALTH PREFERENCE:
If your preference is for telehealth appointments: Please contact the clinic on 99887760 to advise our admin team who will arrange for your appointment to take place via telehealth.
COVID SYMPTOMS & CLOSE CONTACTS
If you or your child have tested positive on a PCR or RAT, are considered a close contact or have any COVID symptoms, please contact the clinic so that your appointment can be converted to telehealth.
WHAT CAN YOU (AND WE) DO TO REDUCE RISK OF INFECTION?
We are committed to ensuring our team are healthy when they are at work. We are equally committed to reducing your risk of exposure to illness while attending your appointments with us.
We are following Department of Health guidelines around hygiene and encourage you to do the same:
Cough into your elbow

Throw away soiled tissues

Wash hands for a minimum 20 seconds regularly, or use hand sanitiser often, here are some good videos on handwashing

With hand sanitiser  

watch here

With soap and water

watch here

Stay home if you are unwell
OUR LATE NOTICE POLICY
Please follow our usual policy for cancellations and give at least 48 hours' notice to cancel or reschedule your appointment. Where more than 48 hours' notice is given there will be no  fee charged. If you are unwell and cannot give 48 hours' notice, please call us as soon as you can. 
HOW ARE ONLINE/PHONE SESSIONS CHARGED?
Sessions fees cover the time spent with your clinician. Therefore, we charge our normal fee for Zoom/telephone sessions.  Medicare rebates are available for online sessions NDIS self-managed clients are able to use their funds for phone and online sessions. Private clients check with your private health insurer to see if you can access a rebate under these circumstances. 
We are not a bulk bill service.  
HOW DO I PAY FOR MY ONLINE SESSION?
All online sessions need to be prepaid. Payments will be processed prior to your session via credit card stored on our secure system. Please ensure sufficient funds available. If paying by direct deposit, please ensure funds are received prior to your appointment. 
Meanwhile, please stay as healthy as you can, don't neglect your mental health, and know that we are here for you. 
Please be sure to call us on 99887760 if you have any concerns.
COVID-19: Things you can do
The best way to protect yourself against COVID-19 is by frequently cleaning your hands. Eliminate viruses that may be on your hands and avoid infection that could occur by then touching your eyes, mouth and nose.
How to protect yourself against COVID-19.
I am feeling unwell, what should I do?
If you are in any of these risk categories and begin to feel unwell and develop a fever or shortness of breath, a cough or respiratory illness either during your period of isolation (self-quarantine), or in the 14 days since arriving home from international travel, you should seek immediate medical attention.
Call ahead to your GP or emergency department and mention your overseas travel before you arrive at the doctor's office so they can prepare appropriate infection control measures.
You can use the self assessment tool to help you decide if you should be tested.
Assessment centres have been established at 12 Melbourne Hospitals, You don't need to call ahead if you attend one of the following clinics: 
The Alfred Hospital
Albury Wodonga
Austin Hospital
Barwon Health – Geelong
Box Hill Hospital
Monash Clayton
Northern Hospital.
Peninsula Health – Frankston
The Royal Melbourne Hospital
St Vincent's Hospital Melbourne
Sunshine Hospital
Wonthaggi Hospital.
Patients who have symptoms compatible with COVID-19 may present to these screening clinics.
What can I do to reduce my risk of coronavirus infection?
Wash hands often with soap and running water, for at least 20 seconds. Dry with paper towel or hand dryer.
Try not to touch your eyes, nose or mouth.
Cover your nose and mouth with a tissue when you cough or sneeze. If you don't have a tissue cough or sneeze into your upper sleeve or elbow.
Stay at home if you feel sick. If you take medication make sure you have enough.
Phone your doctor or the hotline – 1800 675 398 – if you need medical attention. They will tell you what to do.
Continue healthy habits: exercise, drink water, get plenty of sleep.
Wearing a face mask is not necessary if you are well.
Buy an alcohol-based hand sanitiser with over 60 per cent alcohol.
Limit exposure to media and instead seek out factual information. Don't panic. Stay connected. Have fun. Remember to have a sense of humour. Accept how you are feeling, distance yourself from any unhelpful or negative thoughts and focus on the thoughts, feelings and actions you can control. Most importantly don't forget to breathe!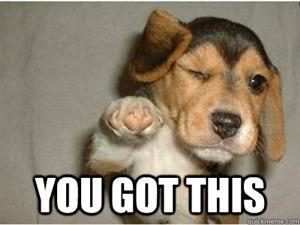 COVID-19 & Anxiety
The Australian Psychological Society has produced this handy information sheet for coping with increased feelings of worry and unease at this time. It contains some helpful tips on how to talk to children about the coronavirus.
Tips for coping with coronavirus anxiety
If your child is experiencing worry or anxiety, speak to your psychologist, they will be able to equip them evidenced based strategies.
If you would like a copy of our "How to support your child and their worries" tip sheet email us at info@solutionpsychology.com.au 
How do I prepare for online sessions?
Prior to your appointment:
If you are an existing client and haven't signed our new consent form, your psychologist will send you a new form. You will need to return this prior to your first online session.
Decide which device you are going to use for your Zoom session, you can use your phone, iPad, laptop or desktop.
If using a handheld device download the ZOOM app on your phone or device via the app store or Google Play. Be sure to do this in plenty of time prior to your appoitnment.
If using your laptop or desktop, you will be prompted to download zoom via the invitation your psychologist sends or you can download here https://zoom.us/download
At your scheduled appointment:
Your psychologist will send you a ZOOM link via email. When you click on the link, follow the prompts. Make sure you allow your device to use the microphone and camera.
Here is a little video that outlines how to join a zoom session https://youtu.be/vFhAEoCF7jg.
Troubleshooting:
Make sure that you have a full battery in preparation
Practice placing the phone, iPad, laptop or computer in a suitable location so that your psychologist can see you
Make sure the camera and audio is turned on (it is a good idea to practice before your scheduled session time)
How do I pay for a zoom session:
You can pay for non face-to-face sessions via credit card which is stored in our secure encrypted system or via direct credit. Your psychologist will organise payment.
If you have any questions please call us on 99887760.