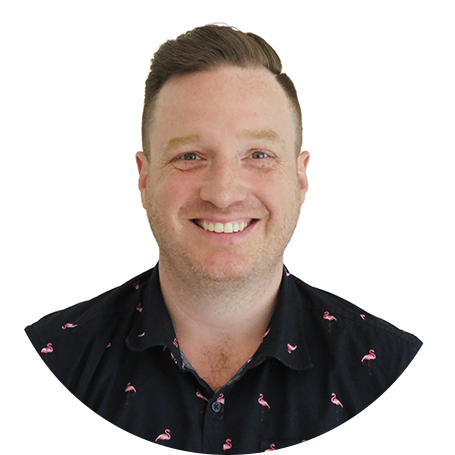 Jonathan Peck
Child & Adolescent Psychologist, Clinical Registrar
Jonathan is a psychologist who has experience working with children, adolescents, young adults and families, in a variety of contexts, and with varied presenting clinical and psychosocial difficulties.
Jonathan holds a Masters degree in the field of clinical psychology and is undertaking the Clinical Registrar program to become a registered clinical psychologist. Through Jonathan's training he has developed a strong appreciation for the principals of evidence based practice. Jonathan incorporates various therapeutic modalities, including motivational interviewing (MI), cognitive behaviour therapy (CBT), acceptance and commitment therapy (ACT), schema therapy, dialectical behavioural therapy (DBT), and elements of mindfulness. In addition to his strong clinical skills, Jonathan provides a client-centred approach, works compassionately, logically, and flexibly; and with a strong ethical foundation, to best support clients to enrich their lives, and the lives of those around them.
During his time as a psychologist, Jonathan has had the opportunity to gain experience in the assessment and treatment of a wide range of presenting problems, including anxiety disorders, depression and other mood disorders, attention deficit/hyperactivity disorder (ADHD), specific learning disorders, substance use disorders, grief and loss, personality disorders, behavioural problems, interpersonal and social difficulties, stress, trauma and eating disorders.
Jonathan is a keen advocate for accessible psychological services for young people, and this is reflected in his enthusiasm for working with children, families and schools. Outside of work, Jonathan enjoys painting, all coffee things, music, computer games, running, and spending time with his family.
Bachelor of Arts (Theatre Performance), Ballarat University
Graduate Diploma of Psychology, The University of Melbourne
Post Graduate Diploma of Psychology, Federation University
Masters of Clinical Psychology, Federation University
Registered Psychologist with the Psychology Board of Australia, AHPRA
Member of the Australian Psychological Society (MAPS)
Undertaking the Clinical Registrar Program

Autism Diagnostic Interview (Revised) – ADI-R
Autism Diagnostic Observation Schedule (Second Edition) – ADOS-2
Children and adolescent mental heath

Eating disorders

Trauma

Cognitive and educational assessments

Anxiety related problems

Depression

Challenging behaviours

Social skills training
Jon consults at the Niddrie Clinic on Tuesdays and Wednesdays.
Want to book an appointment?
To book an appointment, please call us on (03) 9988 7760
Other enquiries
If you have a query, please feel free to call, email us or fill out the online form at the link below.