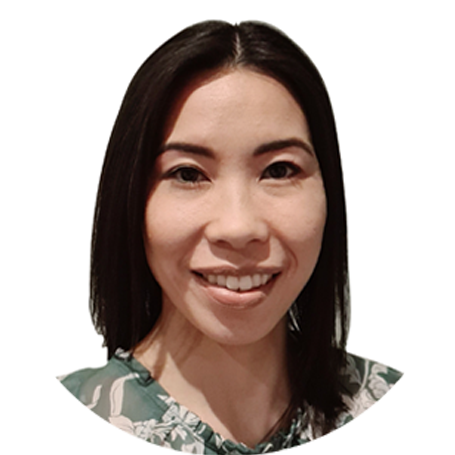 Kim Tran
Provisional Psychologist
Kim is a Provisionally Registered psychologist who is currently completing the final year of her Master of Clinical Psychology at Deakin University.
Kim has a keen interest in supporting clients who have experienced trauma, are experiencing anxiety and low mood, and/or emotional and behavioural concerns arising from learning difficulties or Autism Spectrum Disorder. She is also passionate about providing support to parents and carers who are seeking assistance navigating the parenting journey (e.g. separation, FIFO, ADF relocation/deployment).
Kim is experienced in supporting children, adolescents, and young adults across various settings; including in-school, in-home, and foster care/out-of-home care. She collaborates with parents/carers, teachers, and other health professionals to deliver comprehensive assessments and evidence-based interventions.
Kim's approach is empathic, strengths-based, and client-centred. She draws upon Cognitive Behavioural Therapy (CBT), Acceptance and Commitment Therapy (ACT), and Schema Therapy to help clients develop social skills, improve emotional resilience, and gain confidence in their identity.
Graduate Diploma in Psychology
Bachelor of Arts (Psychology) Honours
Master of Psychology (Clinical) candidate
Provisionally Registered Psychologist with the Psychology Board of Australia, AHPRA
Applied Suicide Intervention Skills Training (ASIST)
Tuning into Teens Facilitator Accreditation
Acceptance and Commitment Therapy
Cognitive Behaviour Therapy
3-25 years old
Trauma
Anxiety, Stress, and/or Depression
Autism Spectrum Disorder
Friendships and Interpersonal skills
Emotional and Behavioural Regulation
School avoidance
Transitioning to school
Cognitive and learning assessments
Mindfulness and relaxation
Parenting support (inc. parent separation and ADF relocation/deployment)
Issues affecting individuals who identify as Culturally and Linguistically Diverse (CALD) or Aboriginal and Torres Strait Islander (ATSI)
Kim consults at the Niddrie clinic on Mondays and Thursdays.
Kim is available to see NDIS self-managed clients and private clients.
Want to book an appointment?
To book an appointment, please call us on (03) 9988 7760
Other enquiries
If you have a query, please feel free to call, email us or fill out the online form at the link below.