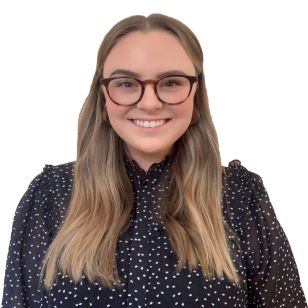 Nadine Kelenc-Gasior
Psychologist
Nadine is a registered psychologist who completed her Master of Educational and Developmental Psychology at Monash University.  
Having previous experience in early intervention and educational settings, Nadine adopts a holistic approach to support the development and wellbeing of young people by working collaboratively with individuals themselves as well as their families, teachers, and other practitioners. She is passionate about neurodiverse affirming practice and is dedicated to ensuring that all young people can access and thrive within the community and educational settings.  
Nadine has a special interest in assessing neurodevelopmental disorders such as Autism Spectrum Disorder (ASD), Attention Deficit Hyperactivity Disorder (ADHD), and Specific Learning Disorder (SLD) as well as supporting young people presenting with social, emotional and behavioural difficulties. While she prides herself on her creativity and ability make sessions fun and engaging for young people, she adopts a person-centred, strengths-based approach while incorporating evidence-based therapeutic frameworks such as Cognitive Behaviour Therapy (CBT), Acceptance and Commitment Therapy (ACT) and Positive Behaviour Support (PBS) to empower individuals to achieve their individual goals.   
Bachelor of Psychological Science

 

Bachelor of Psychological Science (Honours) 

 

Master of Educational and Developmental Psychology 

Registered Psychologist with the Psychology Board of Australia, AHPRA

 
Applied Behaviour Analysis (ABA) training
Autism Diagnostic Observation Schedule, Second Edition (ADOS-II)
Autism Spectrum Disorder

 

Attention Deficit Hyperactivity Disorder 

 

Emotional and Behavioural Regulation 

 
Positive Behaviour Support 

 

Anxiety, including OCD

 

School Support and Education Planning 

 

Friendships and Interpersonal Skills 

 
 Nadine consults at the Niddrie clinic on Monday, Tuesday and Wednesday.  
Nadine is available to see, Medicare, NDIS self-managed clients and private clients.  
Want to book an appointment?
To book an appointment, please call us on (03) 9988 7760
Other enquiries
If you have a query, please feel free to call, email us or fill out the online form at the link below.