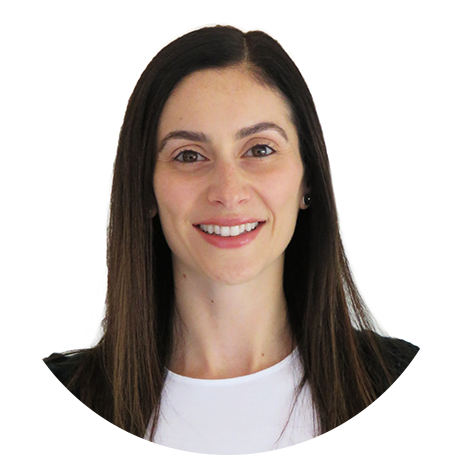 Stephanie Ferraro
Child and Adolescent Psychologist
Stephanie is a psychologist registered with the Psychology Board of Australia. Stephanie completed her undergraduate studies at Victoria University, and her Master of Psychology (Educational and Developmental) at the University of Melbourne. She is currently undertaking further training to become an endorsed Educational and Developmental Psychologist.
Stephanie has experience working with children, adolescents and young people from diverse backgrounds in both schools and private practice. She has particular interest in working with those who experience anxiety, depression, low confidence, social challenges, behavioural issues and learning difficulties. Stephanie conducts comprehensive psycho-educational assessments and provides age-appropriate, evidence-based support strategies to parents and school personnel to enhance learning outcomes for her clients.
Stephanie is client-centred in her approach and works predominately from a Cognitive Behaviour Therapy framework. She utilises other evidence-based therapies within her work such as Solution Focused Therapy and Mindfulness to suit individual client needs. Stephanie believes a collaborative approach to therapy is imperative to achieve optimal emotional, mental, social and educational outcomes for her clients and therefore involves parents/caregivers, school personnel and allied health professionals.
Stephanie accepts referrals from Medicare (Better Access/Mental Health Care Plan), Private Health, and Private Pay.
B.Psych (Interpersonal & Organisational), Victoria University
Grad Dip Psych, Victoria University
M Psych (Educational & Developmental), Melbourne University
Registered Psychologist with the Psychology Board of Australia, AHPRA
Currently completing Educational and Developmental Psychology Registrar Program
Secret Agent Society
Autism Diagnostic Interview – Revised Edition (ADI-R)
Autism Diagnostic Observation Schedule – Second Edition (ADOS-II)
3-21 years old
Anxiety & Stress
Depression
Autism Spectrum Disorder
Behaviour Support
Social Skills Training
Grief and Loss
Mindfulness and Relaxation
Parenting
Teacher strategies/school liaison
Cognitive & Learning Assessments
Stephanie is available on Mondays.
Want to book an appointment?
To book an appointment, please call us on (03) 9988 7760
Other enquiries
If you have a query, please feel free to call, email us or fill out the online form at the link below.